Norfolk Embroidery Service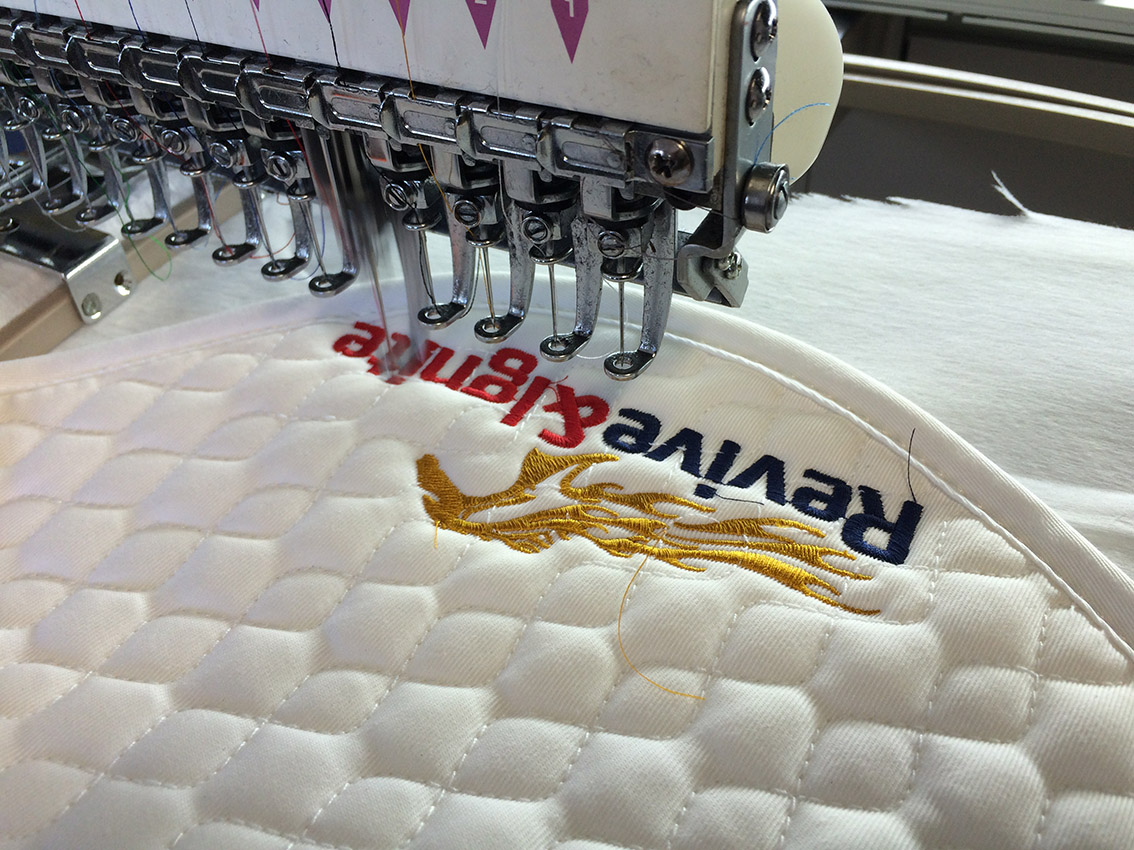 In January 2015 we acquired Absolute Clothing, a Norfolk embroidery service in Great Yarmouth with a great host of previous clients such as Harrods, Jamie Oliver, MasterChef and Delia Smith. With this in mind we knew we were buying into quality and had great staff to add to our team.
We moved the large SWF 8 Head Dual Embroidery machine to our workshop in Norwich with the help of a hiab from Abbey Transport and kept on the staff to make the transition as smooth as possible, making sure nobody was out of a job and expanding our services.