Screen Printing
Screen Printing at ESP; Having worked with people from small independent clothing brands to large prestigious companies in the UK and overseas for more than 10 years. We love to use water based ethical inks, they give a professional retail fashion brand look, feel smooth, last for ages and above all they are better for the environment and us too. 
Printing Methods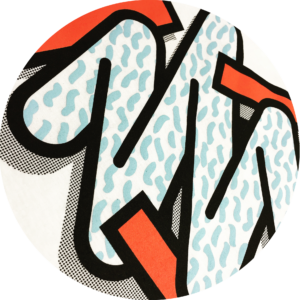 Spot Colour
(Image above was an organic sweatshirt printed with AQUA FLEX water based ink)
The most common type of screen printing is spot colour printing where each colour in the image is a solid colour, like a logo or cartoon type image.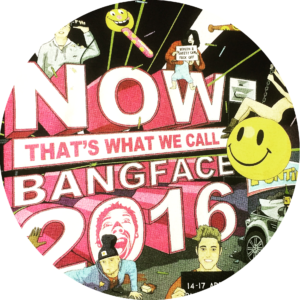 CMYK Process Print
(Image above was a T-shirt printed with ND CMYK water based ink set with a discharge base)
Is recreating a picture-like image or anything with many colours, this can be reproduced by using Cyan, Magenta, Yellow and Black dots.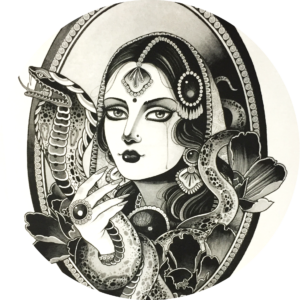 Halftone
(Image above was a organic cotton raglan printed with Black and grey ND Extra water based ink)
Is where the image has gradients or tones/shades of a colour creating depth and giving the effect of many shades by using different dot size and density.
Ink Types
Water-based ink is our first choice for screen printing as it is the most environmentally friendly option. As well as this, they leave the garment with a soft print and a durable finish. We are always looking for ways to improve our efficiency and keep everything ethical, which is why we use organic garments where ever we can and support fair trade practices.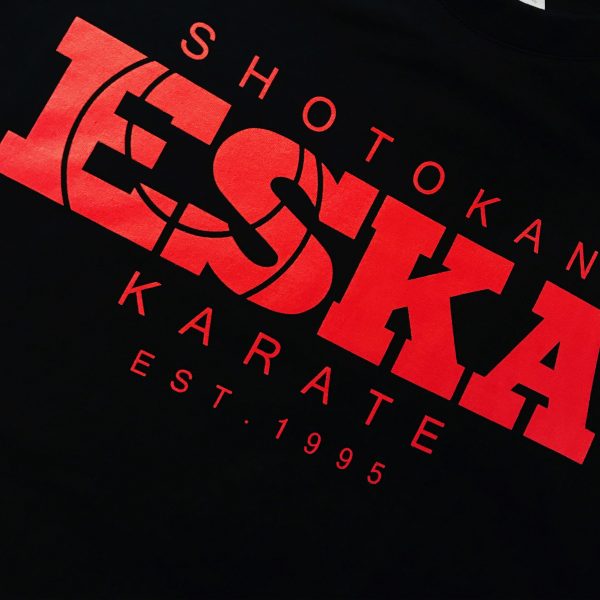 Plastisol Ink
Plastisol ink is the most commonly used in screen printing as it's very easy to use and versatile. The most favoured ink is used by most screen printers. We use the best inks from Sericol Fuji lm made in the UK, giving the best results and being phthalate free.
Water Based Ink
Water-based is the most eco and ethical ink and is our preferred ink to use, the finish is more of a washed effect on light colours, very soft and smooth.  New super opaque water-based inks are what we use for the white on ethical T-shirt prints for the best results all made in the UK with professional finishes.
Discharge Ink
Discharge ink is the effect of having the image dyed in to the fabric and is like a water-based screen printing finish but can be used on dark colours or used as an under base to give a not-so-heavy finish for large prints.
Speciality Inks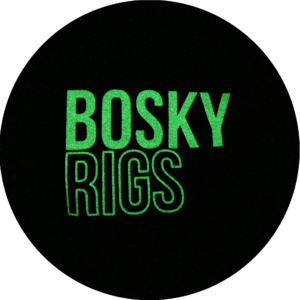 Glow in the dark Ink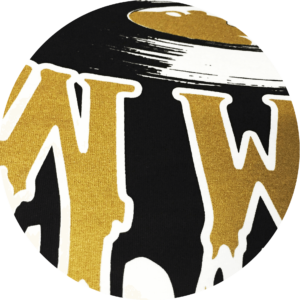 Metallic Ink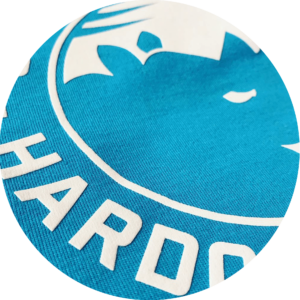 Puff Ink
Reflective Ink
Soft hand ink
Neon Ink
How many colours is your design?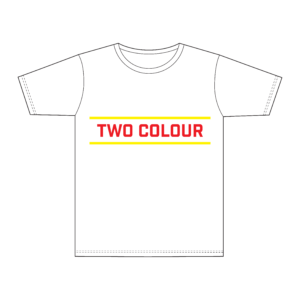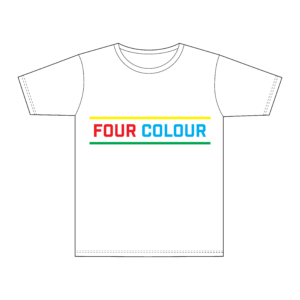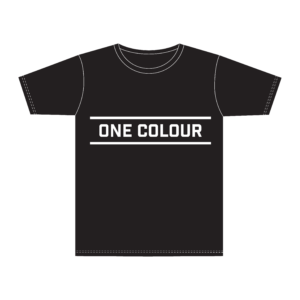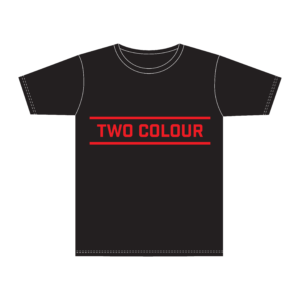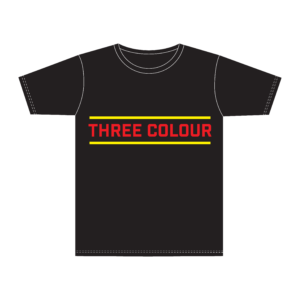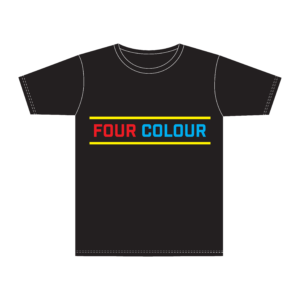 Print Placement
These are some examples of different screen printing positions but many other options are available, so let us know where you would like a print to be and we can tell you if it is possible.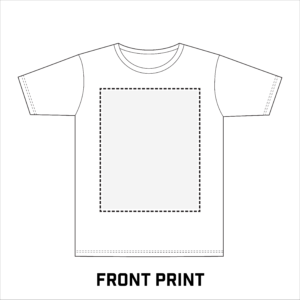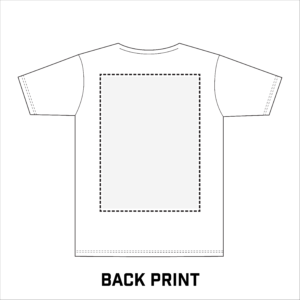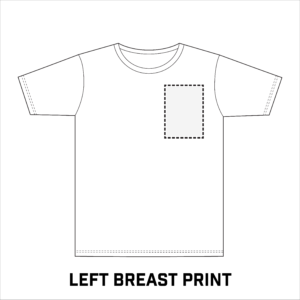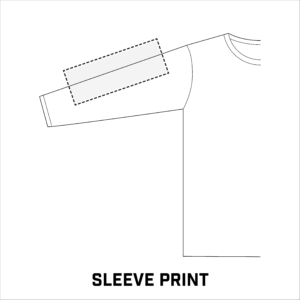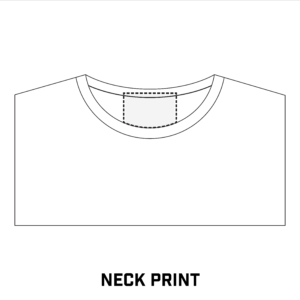 ---
At our Norwich T-shirt printing workshop, the team of professional staff specialise in a range of ethical screen printing and eco screen printing methods that can be applied to a variety of garments. We always aim to create the best printed products for our customers, at the highest quality, and competitively priced.
Screen printing is one of the most economical ways to get your designs onto clothing, and one of the most durable print methods. If you are looking to print T-shirts, tote bag or any garment on a large scale, screen printing is one of the most cost-effective and quickest ways to produce what you want. It is also the most versatile printing method, as there is more than one way to apply the ink. You can achieve multiple effects with screen printing.
Screen Printing is also more durable than the modern DTG printing process, Screen printing is the oldest and still the best method for T shirt printing. DTG is ok for a stag or hen do, but for long lasting quality for your workwear or retail merchandise why compromise?
Contact Us for more information, or if you need any advice about your T shirt printing and general garment printing needs, and we will get right back to you : )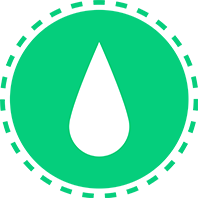 Screen Printing
Screen Printing is ideal for fashion brands and promo merchandise. T-shirt printing, hoodie printing and tote bag printing.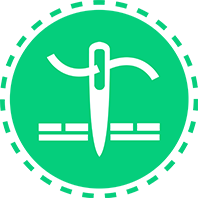 Embroidery
Embroidery is brilliant for embroidered workwear and to create a corporate image. This could be polo shirt embroidery or any kind of hat or garment embroidery.