Embroidery
Our embroidery department at ESP Norwich has over 25 years experience in the industry, and strongly believe in high quality products and customer satisfaction.
We have worked with a range of prestigious clients, such as Harrods and MasterChef, as well as some local heroes like Delia Smith and Norwich City Football Club. We also support local projects around the Norwich area.
Our team are experienced and dedicated to creating a quality finish, and delivering the best service, every time. We take great pride in the high-quality embroidery we produce here, and we maintain these high standards by investing in the best threads and machinery.
We also make sure that our digitisation process is accurate and precise; this is where your design is converted into stitches for the machine to start the embroidery process.
We can apply embroidery onto many garments including: a variety of tops, hats, gilets and jackets, accessories, and we can also create patches and badges too.
Whether you want one garment embroidered, or your whole uniform embroidered, we can cater to orders on any scale. Embroidery is very cost-effective when it comes to small or larger orders, which means a cheaper option for your company, as well as a durable one for your work uniform.
Embroidery is very adaptable as there are very few materials that can't be embroidered, so you are guaranteed to get a lasting finish, as well as a professional one, that will last on any item of clothing.
We don't have a specific price list for our embroidery services as it depends on how big or how detailed your design is, so please fill in the form below or contact us in order to get a quote. You can also visit our online shop
We can apply embroidery onto…
Shirts
Trousers
T-shirts
Polo shirts
Sweaters
Hoodies
Gilets
Jackets
Beanies
Caps
Dressing Gowns
Bags
Aprons
Horse Blankets
… and much more!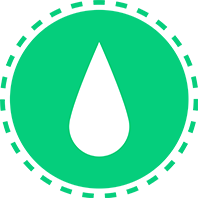 Screen Printing
Screen Printing is ideal for fashion brands and promo merchandise. Including T-shirt , hoodie and tote bag printing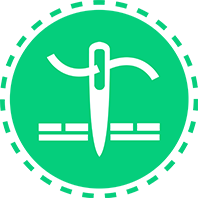 Embroidery
Embroidery is brilliant for workwear and to creative a corporate image. Including beanie, polos shirt and cap embroidery