Global Kitchen at the Junkyard Market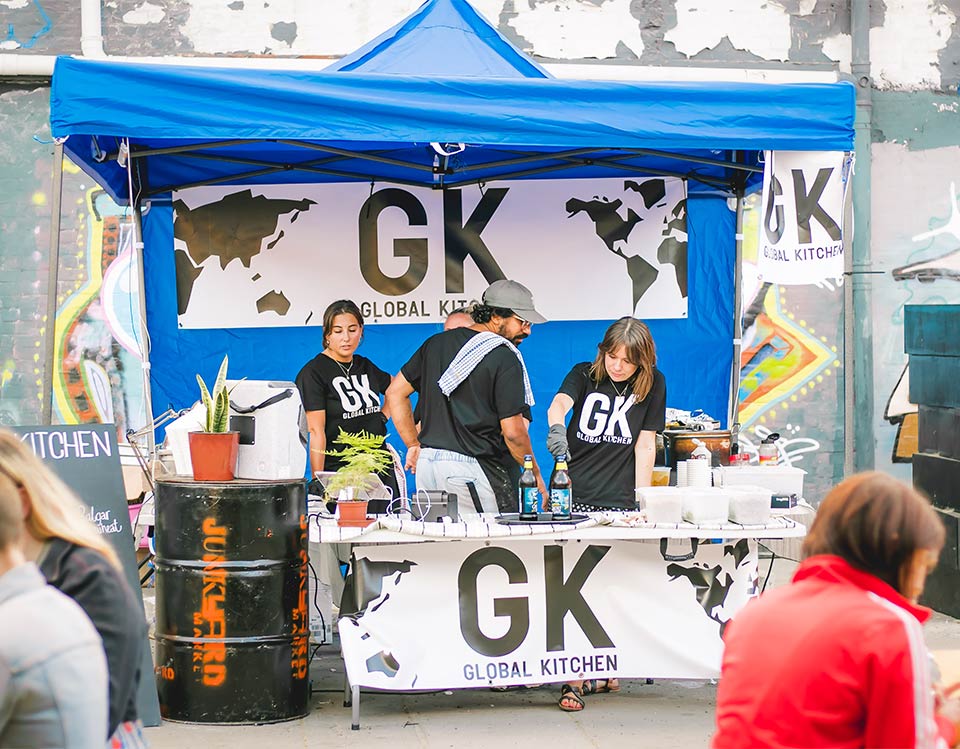 We were very excited to hear about the Junkyard Market coming to Norwich – an intriguing new addition to the already thriving food scene in our fine city.  
You'll find there a wide range of street food vendors alongside bars selling cocktails and craft beers. Make sure you pick yourselves up a ticket as it's only running on weekends up until the 27th of September!
We also had the pleasure of printing the t-shirts and aprons for our good friends over at Global Kitchen. Make sure to give them a visit while you're at the Junkyard as their food does not disappoint! From Mezze platters to Malaysian curries, you'll be able to find a variety of food from around the globe.
Take a look at our ethical screen printing process here.