Henry Boon and ESP Merchandise Collaboration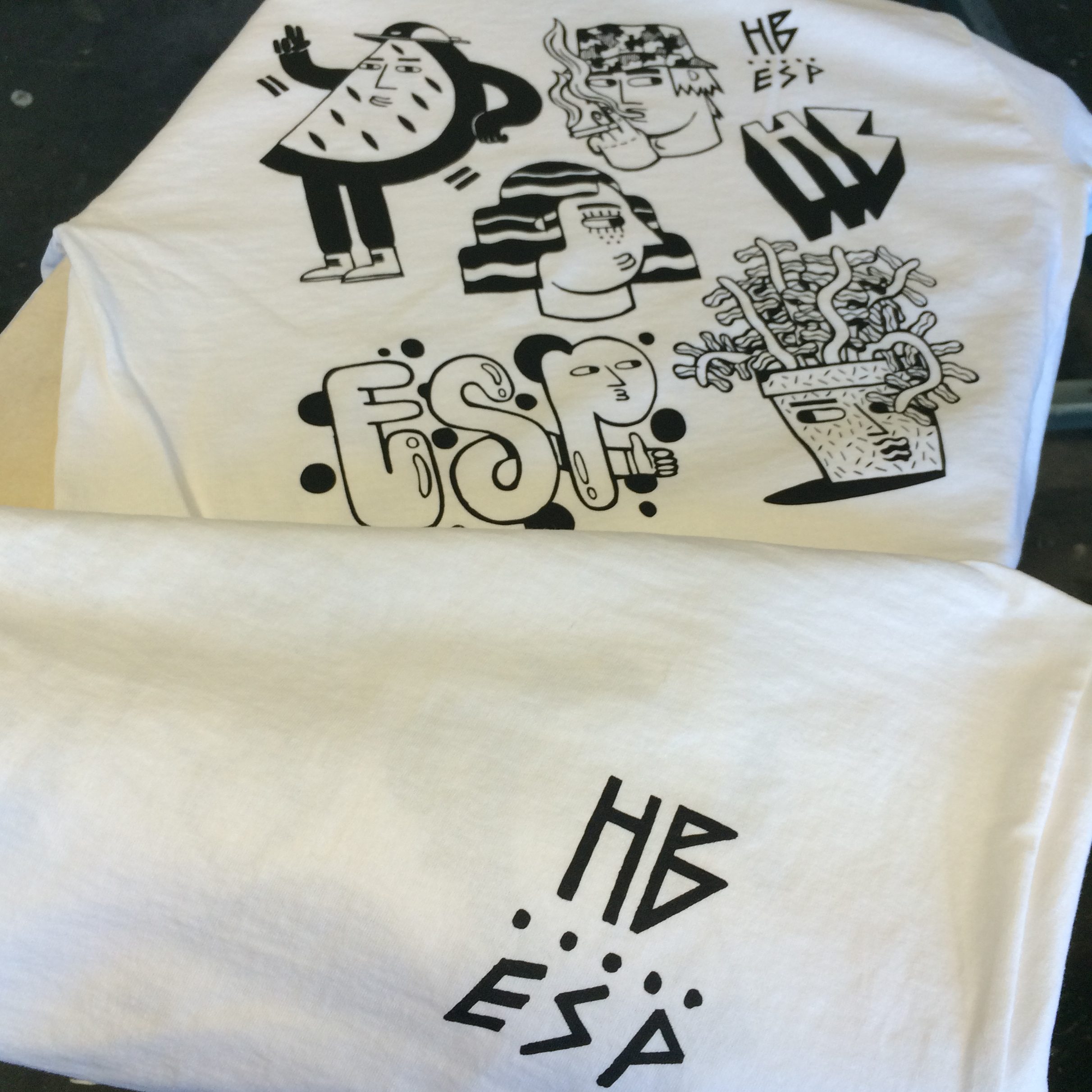 Henry Boon Interview
Name:
Henry Boon
Hometown:
I was born and raised in Leicestershire but currently reside in Norwich, Norfolk.
How did you get into art?
I've been drawing/ painting and creating ever since I can remember, my mum is a fine artist and my dad ran his own graphic design company back in the 90s so the creative streak has always been in my blood.
What is your favorite medium you use to create your art?
'Faber Castell pitt pens' these have to be my favorite medium to create work with, the line you can get with them is always really crisp and the different sizes of nibs means there's a lot of room to work with, some being looser more brush strokes and others very clean and sharp. I use them for pretty much all of my work. I have also recently started using acrylics again which have given me a new scope of colour and finishing things first time with out touching them up on the computer. I always try and keep my work fresh and like trying new ways of working.
 Whats your favorite piece you have ever worked, why do you like it?
This is a tough question as it's difficult to say what my 'favorite piece I have ever worked on' is as I've done so much over the last few years. But saying that, this piece is up there, I like it because of how all the frames worked together and the use of black and yellow which is always a great colour combo. It also incorporates all the techniques I've taught myself over the last couple of years since graduating and is the way I want to take my work in the future.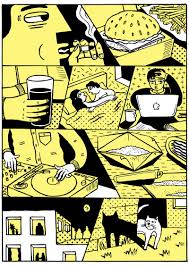 Influences and favorite artists right now?
These guys are doing it for me right now, some well known others not so, but the colours and lines they use really inspire me to keep creating more exciting and vibrant work.
Andy Rementer
Mina Hamada
Hhiroyuki Ishii
George heaven
What upcoming projects are you working on?
Currently I'm working on a commissioned painting, helping re design the branding for a club night me and a few friends run (Tropico) and have started shelling out a comic that I've been asked to be involved in with a Liverpool based collective 'the critter shed'.
5 minute challenge, sketch up something for us in 5 minutes.
Any artists you would like to work with?
Any of the above in my list of influences, would love to do a collaboration mural with Andy Rementer that would be the dream. Also to have something printed by Nobrow press, I've got a little collection of their work now and they always publish such great comics and books, would be amazing to be part of that one day.
So Henry, we asked you to design a Henry Boon and ESP Merchandise Collaboration T-shirt, what are the ideas behind your tee?
I wanted to create something that showcased a little bit of everything that I had been working on recently, I've been drawing a lot of characters so had to have a couple of them in there, plus 'Mel' the melon which is our character for Tropico. I have a growing collection of t-shirts with a lot of black and white illustrations and logos over them, usually a big back print too, so I wanted to keep with that theme and create my own.
We will be keeping an eye out for your upcoming work. What links can people find your work at?