Hi-Vis Executive Long Sleeve Waistcoat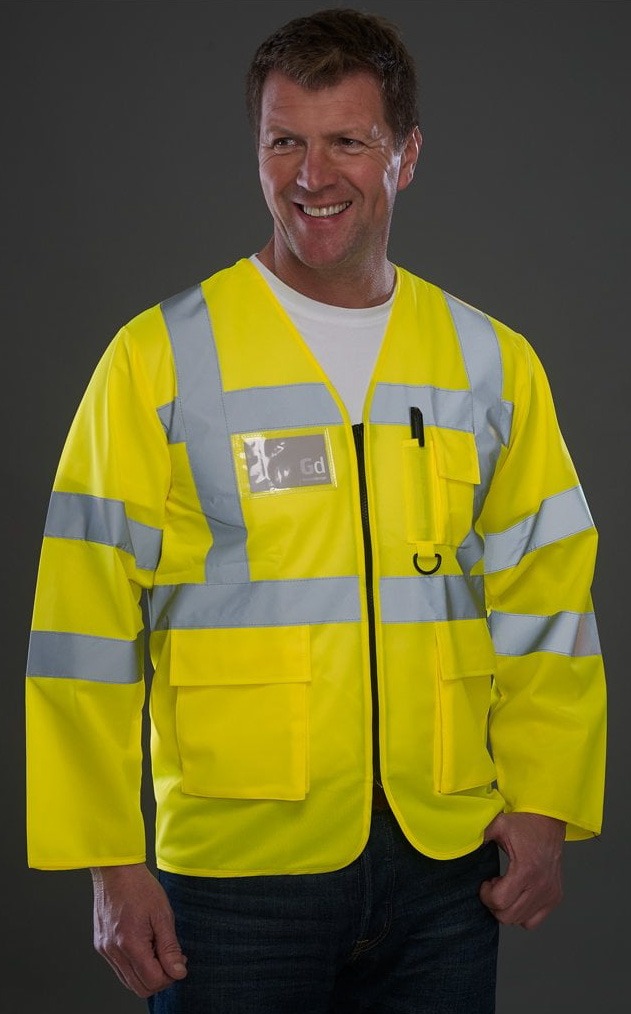 YOKO
Conforms to EN ISO 20471: 2013 + A1: 2016 class 3.
RIS-3279-TOM (orange only).
Front zip closure.
Two reflective bands around the body, sleeves and one over each shoulder.
ID pocket on right chest.
Walkie media pocket with pen pocket and D-ring on left chest.
Two front pockets with flaps, accessible from the top and side.
YK108 – EXECUTIVE LONG SLEEVE WAISTCOAT
Material: 100% recycled polyester (some colours in transition).