Cotton Denim Bib Apron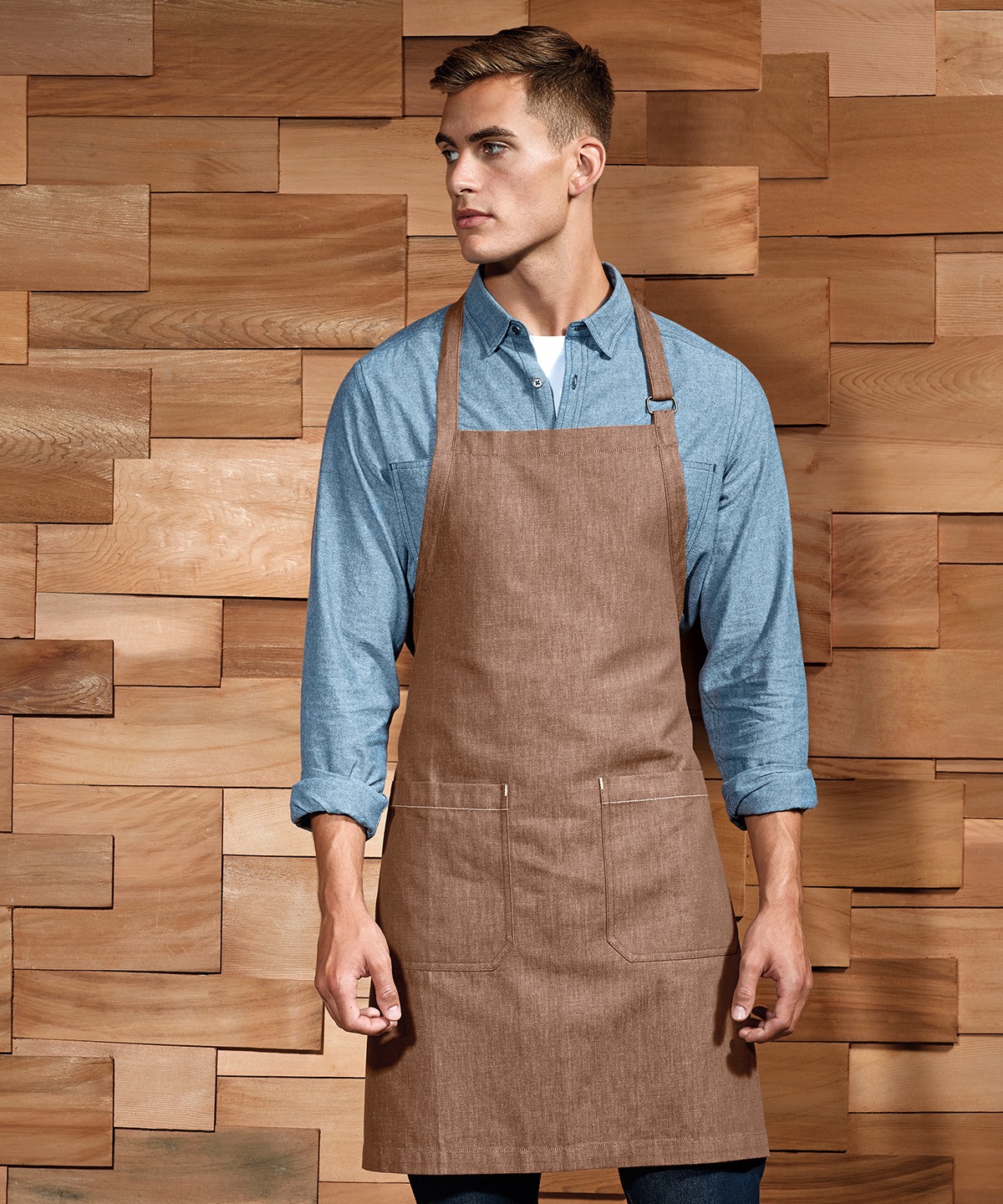 Premier
Fabric: 100% Cotton, organic and Fairtrade certified
Weight: 235gsm
Size: One size
Available with Printing and Embroidery.
Cotton denim bib apron, organic and Fairtrade certified
Two mitred pockets measuring 20cm deep x 19.5cm wide. Antique brass / gun metal buckle on neckband for height adjustment. 80cm long x 72cm wide with 107cm long ties. Care label printed on the underside that highlights the eco-friendly properties of this style.
Black Denim      Brown Denim     Indigo Denim