Manual Screen Printing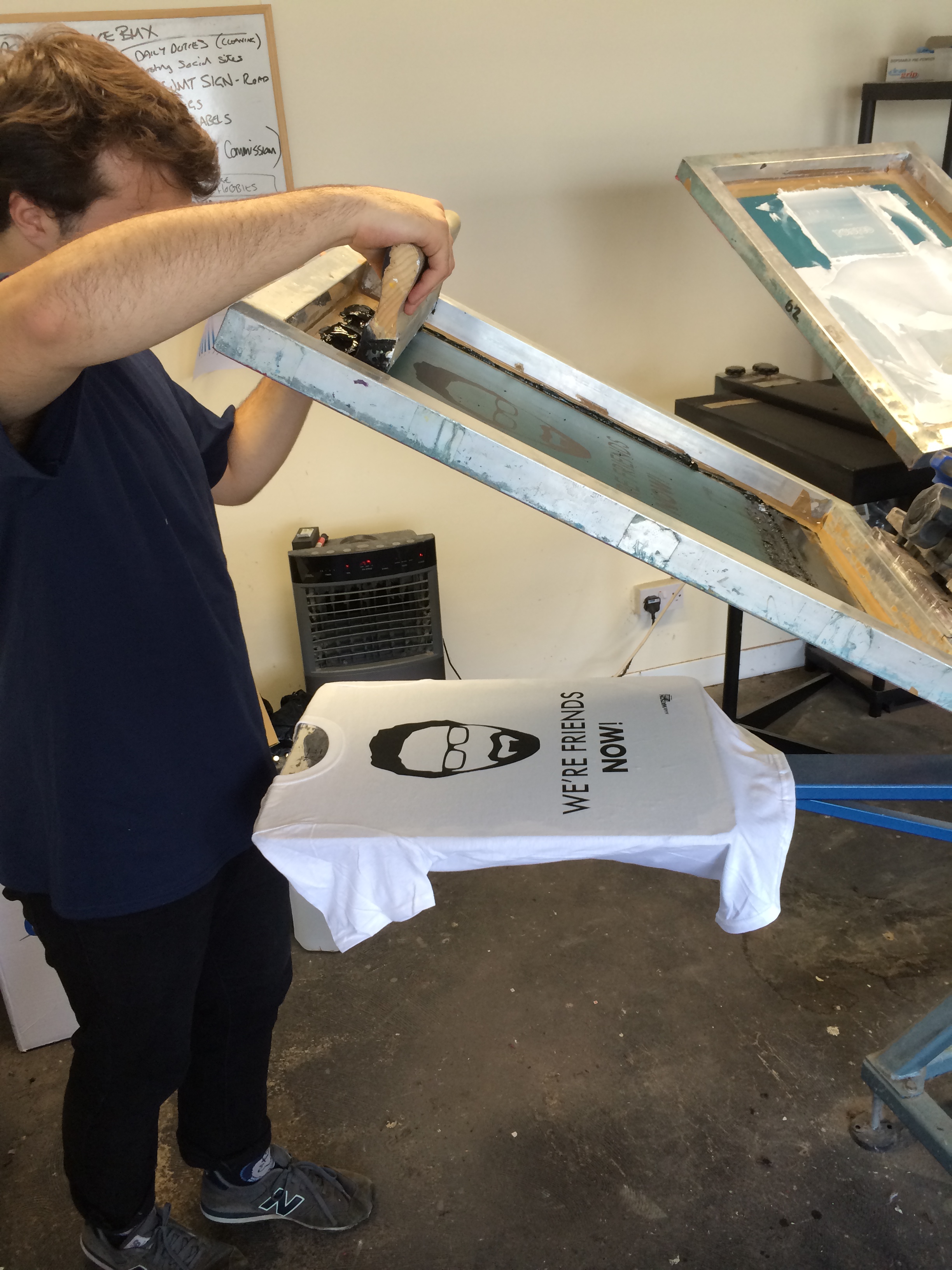 Manual Screen Printing
Henry manual screen printing a black design on white Gildan T Shirts for his apprenticeship at ESP Merchandise.
Manual Screen printing is a great way to start before moving onto the automated machinery. Or if you prefer the more hands on creative screen print approach you can stick with manual screen printing. The difference between manual screen printing and automated screen printing is you physically have to move the squeegee over the screen pushing the ink through and onto the garment.
If you are doing more than one colour you have to move the carousel and hold the garment which is on a pallet under a hot flash unit until slightly dry. Then you can apply another colour by repeating the process. After the ink has passed through the screen and onto the t shirt and you are finished we then have to pass the garment through a conveyor dryer to cure the inks.
You can see more about screen printing  here